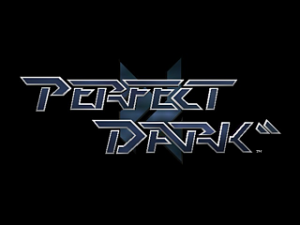 One of the coolest aspects of Perfect Dark was that even though it was a first person shooter, it could also serve as a "fighting" game via its hand-to-hand combat component. Don't have a weapon or currently out of ammo? That's fine. Attempt to pulverize your opponent with your fists, a knife, or even disarm them and use their own weapon against them! Now if you happened to be on the receiving end of the fists, you were in for a bit of surprise as your perspective would suddenly become blurred!
The first time this happened to me during a multiplayer match with my brother, I wasn't quite certain what to think. I was wondering what had just happened and why my screen had suddenly went blurry. I thought perhaps I had picked up some item that disabled my character's vision, but it didn't take long to solve the riddle: my brother was punching me to death! After discovering the disabling consequences of Perfect Dark's melee attacks, it made playing the game just as a couple of disarmed agents an amazing experience. Running around in a fist fight where it's hard to discern your opponent's location makes for quite a crazy battle.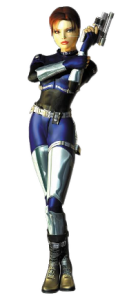 Next time you play Perfect Dark, via it online (XBLA version only) or at home with some friends, try turning off all of the weapons and settle for a melee matchup only. It's quite fun and the experience to be had is certainly worth it.