Mike Ybarra, the Partner Director of Program Management at Xbox, has gotten his hands on a copy of Rare Replay and has been playing it the past few days. Yesterday he posted some of the achievements he unlocked giving us a first look at some of the amazing achievement art Rare has done for us.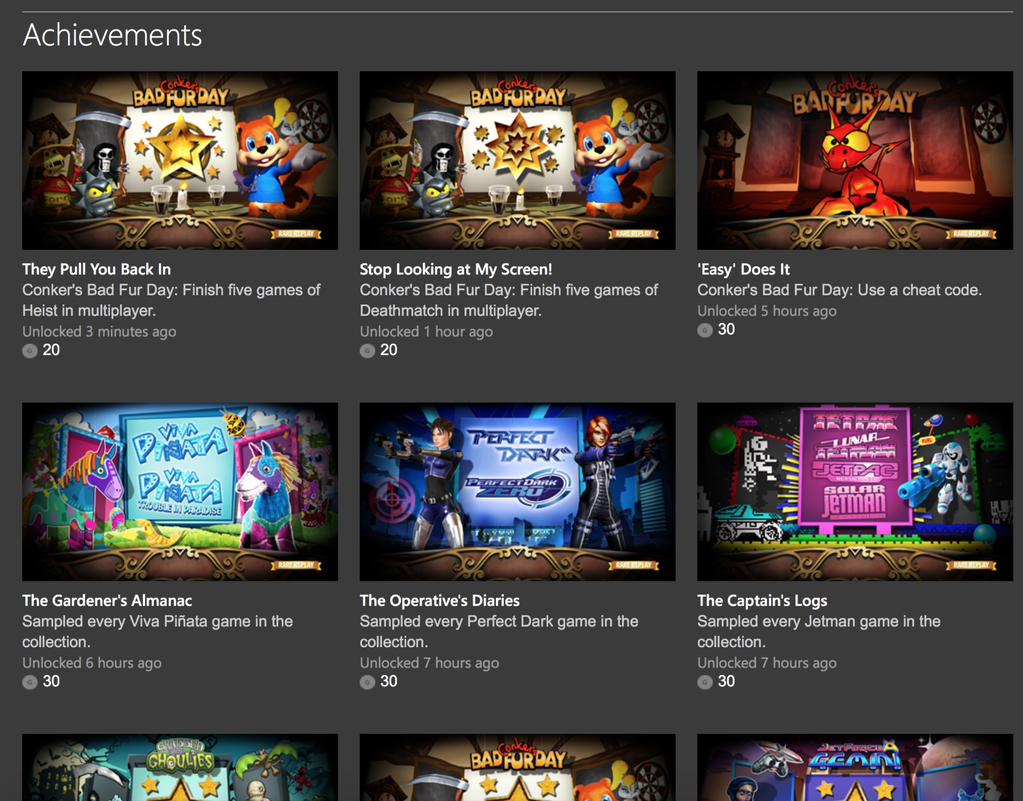 The achievement art continues the fun stage and theater theme found throughout the Rare Replay user interface.
You can visit Mike's Xbox Profile to view even more of the achievement art that he has unlocked so far!