This page is currently under construction as of February 15th, 2016. Keep coming back to see its progression in real-time!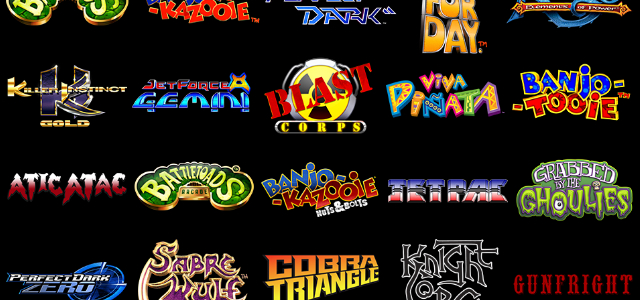 General Information
Title: Rare Replay
Platform: Xbox One
Number of Players: 1-32 (Varies By Game)
Release Date: August 4th, 2015
Official Synopsis: 30 Hit Games. One Epic Collection. To celebrate its 30th anniversary, Rare brings together the adventures of its iconic characters in a collection of 30 games that span the decades. From its earliest 2D classics to Xbox 360 triumphs, Rare Replay delivers a gaming treasure trove for veteran players and newcomers alike.
Rare Replay Games
Provided below is every game that's available on Rare Replay. They are each listed by their respective consoles in alphabetical order with their official box art from their original releases. In the future, each box art will be clickable and will direct to that particular game's page where general information, artwork, videos and more on that specific game will be provided.
ZX Spectrum
Nintendo Entertainment System
Nintendo 64
Xbox & Xbox 360
Arcade
Videos
E3 2015 Announcement Trailer
Opening Sequence Sing-A-Long
Stage Themes