Earlier today in celebration of #tbt Rare posted a picture from November, about 9 months ago now, of pre-production UI designs for Rare Replay. Be sure to click on the image for the full size so you can get a more detailed look!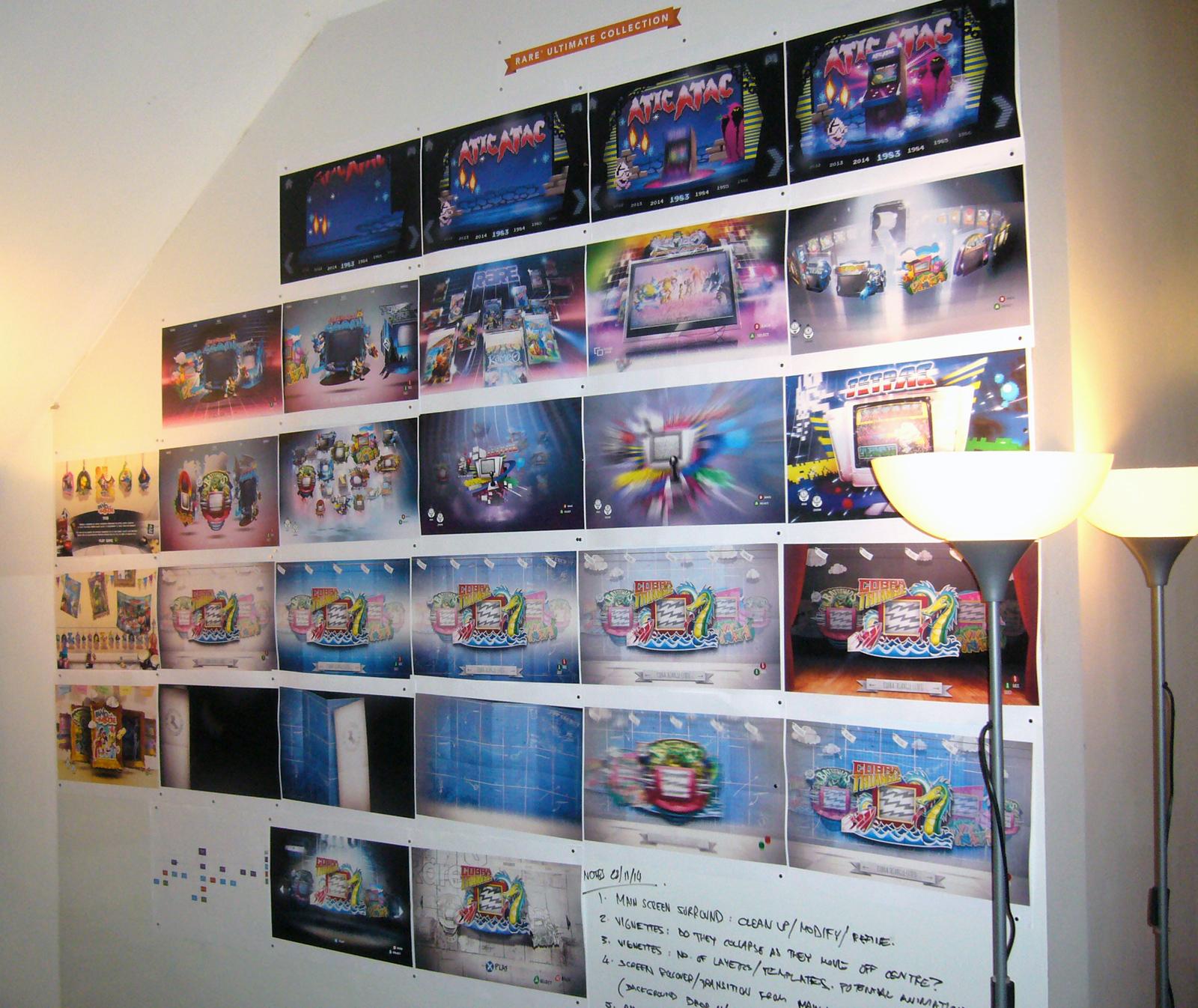 Along with the picture was a tweet with some explanation of the different styles:
#RareReplay art director Pete: "We explored many avenues including a games arcade, retro-futuristic stylisation and collectibles theme" #tbt

— Rare Ltd. (@RareLtd) August 13, 2015
You can clearly see all the different styles mentioned in the pictures on the wall. It is really neat to see the creative process in choosing a design for a game's user interface. Many iterations later and Rare Replay released with the theater presentation we all know today.
Something also interesting is it looks like Rare Replay used to be titled Rare Ultimate Collection.
Let us know what you think of the different designs and how they compare to what was released in the comments below!