UPDATE: The alleged author of the image below with the B-K: Grunty Land "leak" has come forward and claimed it as a hoax. Not there there should have been any doubt to begin with, but that's that. Original story follows…
This is a rumor. I want to make that perfectly clear, despite the headline indicating it as such. The origins of this rumor comes from a single picture that was posted online a few days ago with various images of potential upcoming games from Microsoft. View the picture for yourself below…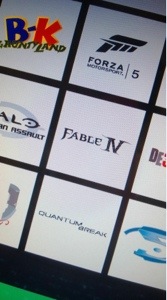 As you can clearly see, in the upper right hand corner of the image is what appears to be the logo for a new Banjo-Kazooie game titled 'Grunty Land'. Now the image appears to be an "E3 Bingo Card" of sorts, which are basically images created by people to use for their own E3 predictions. There really sit anything to verify the validity on that, however.
But what is most notable about the image though is the inclusion of Halo: Spartan Assault. That game was barely announced yesterday, but this image appeared online days before that. Rumors of that particular Halo title were already abound though, so I suppose it kind of just circles back around.
The point of all of this is that there is a new Banjo-Kazooie game now making the rounds, and with Phil Spencer saying that an an historic Rare IP is set to come back, this could potentially be it. I think it's highly unlikely given the mediocre sales of Nuts & Bolts, but I can't honestly rule it out. And let's not forget the Banjo-Kazooie website!
So what are your thoughts on this? Do you think Grunty Land could be the real deal or is it just someone looking for unbridled attention? Share your thoughts in the comments below!