In just a few, dreadfully long days, Rare's new game will be revealed at Microsoft's Media Briefing bright and early on the morning of June 15th. Like many years before, I'll be in attendance at the briefing ready to bask in the glory of their newest title! But what could it be? Will we see the return of an existing franchise or will an all-new IP be presented? Here's my predictions on what could possibly be unveiled to the masses next week!
Banjo-Kazooie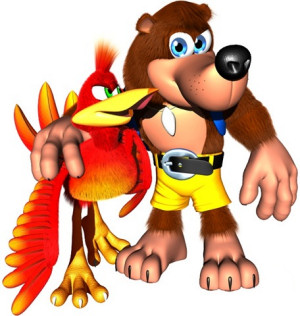 Let's face it. However good or bad Nuts & Bolts was considered to be, it did nothing to scratch the itch for those wanting an all-new Banjo-Kazooie platforming adventure. Sure, we're getting Yooka-Laylee next year from former Rare and Banjo developers, but fans of Rare still clamor to see the bear and bird back in action once again. And if rumors and potential hints over the last year are any indication, then the duo may be being primed for a much wanted and needed revival! Here's a list of some of the aforementioned potential hints and rumors that lend weight to Banjo's return…
Rare's head of music, Robin Beanland, tweets that he broke his banjo. He tweets again later that it has been fixed and plays the intro to the Spiral Mountain tune.
A user on Neogaf by the name of Kampfheld posts a cryptic message that translates to B-K E3 2015. This user in the past has provided legitimate information that proved to be true.
Recent hiring at Rare indicated that they were looking for talent to work on their next big 'AAA Adventure'.
Rare allows a small, fan made Banjo game to be used for a convention earlier this year and provided the company with Banjo assets to utilize. A sure sign that the franchise isn't abandoned.
An interview with Phil Spencer conducted by The Inner Circle provides the head of Xbox with a list of games that could potentially be in development. Rare games on the list included Banjo, Conker, Viva Pinata and Perfect Dark. Conker and PD have since been denied to being in development, but no such denial has been made toward Banjo or VP.
The new game is being headed by none other than Gregg Mayles, former head and lead designer of the Banjo games.
Spencer says he wouldn't mind seeing Banjo in Nintendo's Super Smash Bros. A nice gesture…and way to get people talking about the bear and bird!
Playtonic Games (consisting of former Banjo team members) says they know what Rare is working on and that Rare fans "will be happy". Banjo, anyone?
Battletoads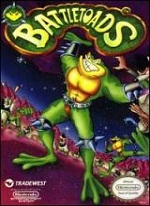 It has been a whopping 21 years since the Battletoads had their very own game in the SNES Battletoads in Battlemaniacs. This year though has shown that Rare and Microsoft certainly haven't forgotten about the adventures of Rash, Zitz and Pimple. It all began in early January when Microsoft renewed the Battletoads trademark, a sure sign that plans for the franchise's revival were in motion. A few weeks later Phil Spencer takes to the stage at Windows 10 event wearing a Battletoads t-shirt and says in an interview with Gamespot afterwards that he wouldn't tease just for the sake of teasing. And of course, there's the recent inclusion of the Toad's in the Xbox One version of Shovel Knight and a hint of more to come when Microsoft's Chris Carla comments 'I wonder where we'll see them next?" followed with a wry smile. Bear in mind that Gregg Mayles was also the lead on Battletoads back in the day, so considering this new game is his project, it's highly possibly that a new adventure against the Dark Queen has been set in motion!
30th Anniversary Collection Or Remasters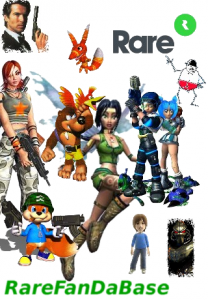 This year marks the 30th anniversary of the founding of Rare. With thirty years of so many incredible games and unforgettable adventures, a collection of their greatest hits or remaster or two of some of their classics would be an excellent way of celebrating their heritage. Phil Spencer did say that this would be a year to remember their heritage in an interview with Eurogamer, so a collection or remaster of Rare IP is indeed possible!
A New IP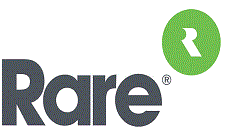 For thirty years, Rare has brought to us numerous IP in a wide array of different genres. Platformers, simulators, first person and third person shooters, beat em' ups, fighting, and so forth. They have always had a keen way of creating new experiences in whatever genre they opt to develop in, and more-often-than-not they tend to introduce a brand new intellectual property to do so. Sure, there have been hints towards some classic franchises like Banjo and Battletoads as previously mentioned, but they could just as easily be doing a new IP as well.
—————————————————————–
Banjo-Kazooie, Battletoads, 30th Anniversary Collection or a new IP… There are a plentiful amount of other things that could be shown at E3 next week, but those are my top four predictions that I believe have the most weight behind them with some substantial proof provided to back them up. No matter what we see, the new game that Rare unveils to the world is sure to delight and excite their fans! Leave a comment letting me know what you think of my predictions and/or even share your own!