RareFanDaBase: It has been a few years now since you resigned from your position at Rare. What led you to this decision?
Grant Kirkhope: I just felt it was time to move on. I still loved working with all my friends there but I'd always fancied having a crack at working in the US and and the Big Huge Games opportunity presented itself and I thought it was worth taking a chance.
RFDB: What was it like working for Rare and what projects did you do while there?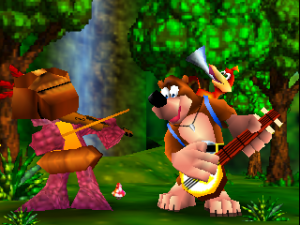 GK: It was absolutely fantastic. To be part of that company at that time was just amazing, I was very lucky. It really felt like we could do no wrong back then. I worked on the Banjo-Kazooie games, Donkey Kong 64, Perfect Dark, GoldenEye, Grabbed by the Ghoulies and the Viva Pinata games.
RFDB: While at Rare, you created some of the most memorable music in the gaming industry, which to this day is still continually praised. How does it make you feel to know you've amassed so many fans?
GK: I just can't get my head around you saying that kind of statement, I really don't feel like I'm that person by any stretch of the imagination…. heh!
All I can say is to have anyone at all like anything I've done is just amazing and very humbling, when I get mails from people saying how much they like my stuff it always sort of stops me in my tracks, I never take those things for granted, I can't put it into words really. I got a mail from a kid the other day who was just 10 years old and knew every note I'd ever written ….. I just couldn't believe it, he wasn't even born when some of that music was written!
RFDB: Has there been any songs that you regretted? That you would go back in time and redo all over again if it were possible?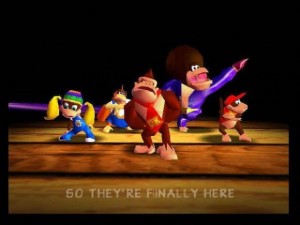 GK: Honestly not really, I joke about the DK Rap but it turned out how I wanted it to and bizarelly enough it seems to be getting more popular as the years go on …. heh! I think I would've made the pieces in GoldenEye longer in length, it was my first big game and I really had no idea what I was doing!
RFDB: What is it that you do now? Is the environment significantly different from what you were accustomed to at Rare?
GK: Well, up until recently I was audio director at Big Huge Games but they've just been dragged down by the 38 Studios debacle so I'm not doing much of anything at the moment apart from looking for a job. Kingdoms of Amalur: Reckoning was my only game there and I'm really proud of the sound on that game. I got quite a few reviews from bona fide movie soundtrack reviewers who'd never heard of me which was great. The culture at the studio was what you'd expect at a games studio, it's such a shame it's gone I think they could've done some great things.
RFDB: What was it like composing music for Kingdoms of Amular: Reckoning in comparison to your previous works?
GK: I approached it in exactly the way I always do. I talk to the designers and have a good look at the game and start to have an idea of how I think it should sound. It was much grander in scale to anything I'd done before so I tried to give the soundtrack as much of an epic sound as I could. I knew from the start it was going to need a big live orchestra to do it justice so I wrote the music with that in mind.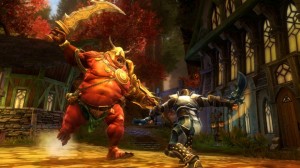 RFDB: Going forward, do see yourself continuing to always compose music for video games or do you hope to one day explore another medium? Like movies, for instance?
GK: I'm hoping to continue to write music, but as I am officially unemployed at the moment who knows???? I would love to write music for movies, it's always been a dream of mine, quite how I'd go about it I haven't got a clue!
RFDB: If you could have composed the music for any game or movie or tv show in the past, what would you have chosen?
GK: Without question it would have to be the Harry Potter movies.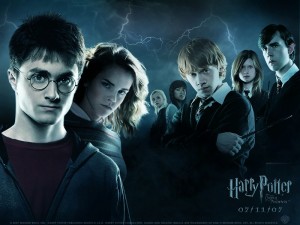 RFDB: What advice would you give to music enthusiasts who hope to one day create their own music?
GK: It's hard but you just have to never give up. It's really easy to get put off by refusal after refusal, believe me I know, but it's the people that stick at it and just keep going that make it. Make sure that you can write music in any and every style, people really will ask you for anything and just expect you to be able to do it.
RFDB: Thank you once again for taking the time to do this interview. :)
GK: Thank you for wanting to talk to me!