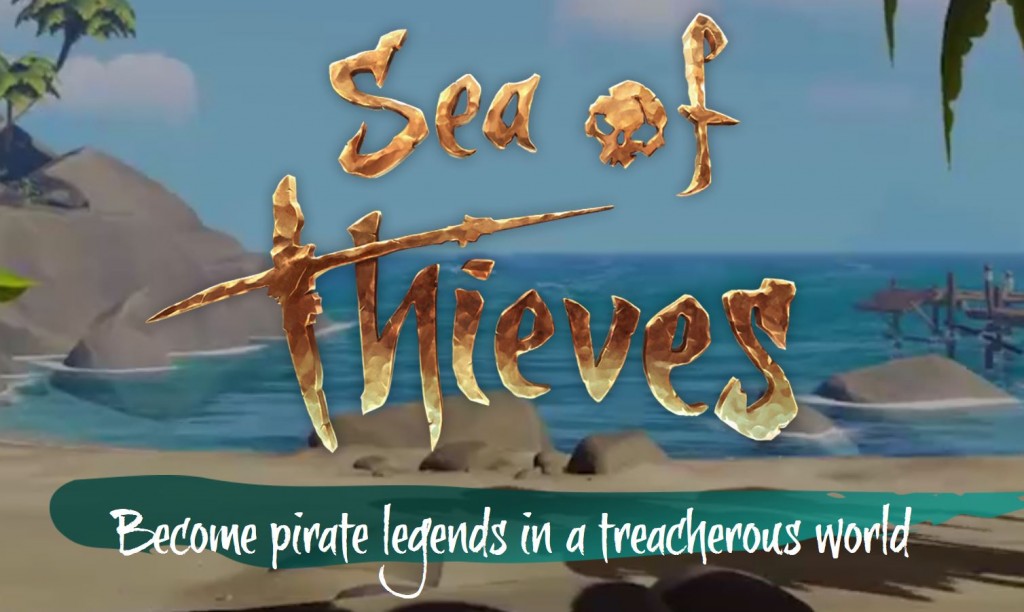 General Information
Title: Sea Of Thieves
Platforms: Xbox One, Windows 10
Number of Players: 1-?
Release Date: To Be Determined
Official Website: SeaOfThieves.com
Official Synopsis #1: Welcome to Sea of Thieves, where players become pirate legends in a treacherous world! With musket loaded and grog in hand, the freedom of the pirate life awaits. Form a crew and set sail on memorable voyages, making and breaking your pirates' code along the way. As you plot your course and set sail for hidden riches, you'll need to navigate the perils of a fantastical world and the danger of rival crews. Only one question remains. Is the pirate life for you?
Official Synopsis #2: A world of legends and loot awaits – where you'll crew up, set sail and breathe in the freedom of the open ocean. Where you'll seek out secret treasures and make vivid memories with fast friends. Where you'll stake your claim to islands rich with lore and legend, and in the end become a legend in your own right. Where you can be the pirate you've always wanted to be.
Concept Art & Artwork
More Concept Art & Artwork Here!
Screenshots
Wallpapers
Riddles
Videos
Sea of Thieves: Official E3 2016 Cinematic Trailer