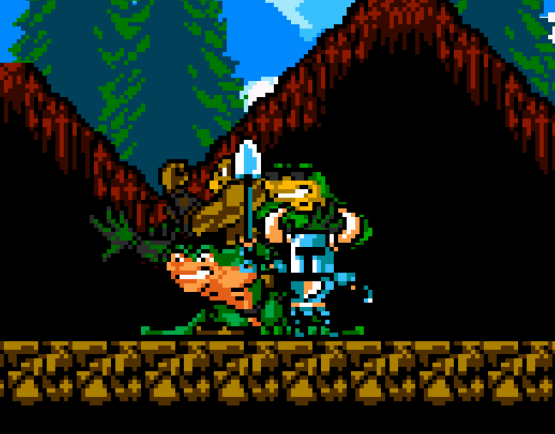 The Xbox One version of Shovel Knight is now available purchase for $14.99 and it includes the return of everyone's favorite Battletoads Rash, Zitz, and Pimple. While their may be a battle between the four of them, they will also collaborate with one another to take down the evil Enchantress! Here's a word from Shovel Knight developers, Yacht Club Games…
The Battletoads inclusion is more than just a battle! Shovel Knight will face an all new challenge and might learn a technique or two along the way. Keep a look out – you may see some of your old friends from Shovel Knight's main campaign!
A huge Thank You to everyone at Rare and Microsoft who collaborated with us to bring the Battletoads to the world of Shovel Knight! It's been so much fun to work with such an energetic cadre of characters, and we couldn't be more honored to take part in Rare's incredible history. We're so proud to be rekindling the fun of one of Rare's best franchises. We hope you all have as much fun playing Shovel Knight as we had reliving our childhood experiences, bringing the Battletoads to life.
So go on! Get back into the action with the Battletoads and download the game via your Xbox One or click here and purchase via Xbox.com!