Can you believe it? It has been exactly ten years today since the announcement that Microsoft acquired Rare back on September 24th, 2002. It's a day that I'll personally never forget. I grew up with Nintendo and Rare and always saw them as the constant winning team that could do no wrong together. When I learned of the acquisition ten years ago… I cried. I really did. I printed out several copies of the press release and had them in my school notebook, posted them on my wall at home. It was a time of mixed emotions of outrage and depression. How could this be? "I'll never abandon Nintendo!", I would say. Of course, that wasn't true.
Fast forward a few years later and my love for Rare had won on in the end. I bought an Xbox just so I could play Grabbed by the Ghoulies. I was there to purchase Conker: Live and Reloaded when it hit store shelves. When the Xbox 360 was announced and that it would be launching with Perfect Dark Zero and Kameo: Elements of Power… I had the games before the 360 was even released. When the 720 comes next year as rumored? I'll be the first in line, only because it's the system Rare's games will be released on. I've grown up with Rare and no matter where they go, I will follow.
As for today, let's take a brief look into the past, a glance at the present, and what's to come in the future.
The Acquisition of Rare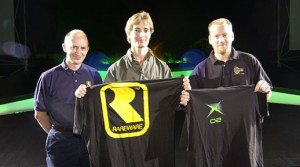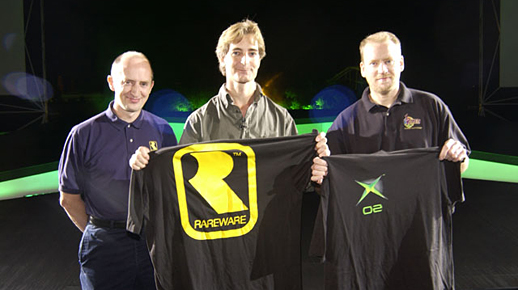 It has been exactly ten years since the announcement that Microsoft acquired Rare back on September 24th, 2002. It all began when the Stamper Bros. decided they wanted to sell their 51% stock in the company. They offered it to Nintendo first and foremost who eventually declined to make the purchase. This essentially put Rare on the auction block with different companies seeking to acquire them, including both Microsoft and Activision. Microsoft obviously made the best offer and purchased not only the 51% from the Stamper Bros., but also the remaining 49% owned by Nintendo. Microsoft acquired Rare for a whopping $375 million dollars for full ownership. At the time, it was the highest paid acquisition for another company in the gaming industry and still serves to show today just how much of an impact Rare had on the industry as a whole. Since then, things have been kind of up and down for Rare. They have developed and released a lot of products since the acquisition but their sales haven't been up to par in comparison to their nearly twenty years of developing for Nintendo hardware. Since the arrival of Kinect, however, things have been looking up as the Kinect Sports franchise has sold over six million units to date. Rare is also credited for the creation of Xbox 360's Avatars.
A Mass Exodus at Rare
Today, the many employees that helped make Rare a powerhouse games developer are no longer at Rare. The exodus of employees began around 2006 when the founders of the company, Chris and Tim Stamper, resigned to "pursue other opportunites". In 2009, Microsoft decided it was time to restructure the company and that led to many employees either not being rehired or just choosing not to return. Chief among those being Conker's Bad Fur Day lead designer, Chris Seavor. Other notable employees that are no longer there include Wil Overton, Mark Betteridge, David Wise, Grant Kirkhope, Steve Burke, and many others. Of course, not everyone has left. Some that still remain is the head of the old Banjo team Gregg Mayles, Leigh Loveday, Louise Ridgeway, Robin Beanland, and Chris Allcock.
Controversy at Rare
There has been a lot of controversy inside the company with its employees and Microsoft and outside of the company with its many fans. When Microsoft first acquired Rare, nothing really changed at first. Microsoft just let them do their thing as they always had. Eventually, however, Microsoft began to start prodding around and things began to change. Some employees welcomed the change as they didn't like the way some things were ran, such as each individual team having to keep what they were developing a secret from other teams. Most however disagreed, but regardless of their thoughts Rare changed nonetheless and things wouldn't ever be quite the same again.
In 2008, following the release of Viva Pinata: Pocket Paradise, it was announced that Rare's handheld team had been disbanded. This was a huge loss as Rare had always been one of the premiere developers when came to handheld systems. Their innovations and being able to take advantage of the hardware in unique and interesting ways always led to great sales of their portable games.
One of the key things that was revealed in a recent interview with a former employee was the knowledge of Microsoft rejecting and canceling many of Rare's titles. Some of those included Savannah, Perfect Dark Core, Kameo 2, Urchin, and Sabreman Stampede. The employee insisted that many of the prototypes of games that were rejected would have been huge hits but Microsoft was insistent that the company focus on a particular demographic, a demographic that has successfully been reached with the Kinect Sports franchise.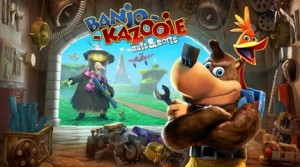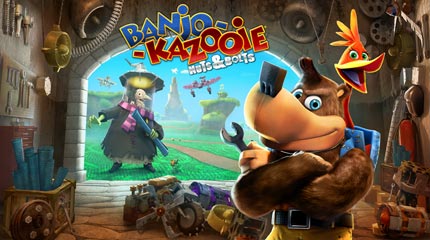 The most controversial and hated subject over the past ten years among fans is undoubtedly Banjo-Kazooie: Nuts & Bolts. After waiting eight long years for a new console title in the franchise, Rare finally delivered but it was far from what people wanted. Humor and characters aside, the game completely abandoned its roots and became something else altogether. The game itself is actually really good for what it is, but it just wasn't what fans of the franchise wanted and they spoke with their money by… well… not buying the thing. It became the worst selling game of the franchise and stands to serve that it doesn't always pay off–quite literally, in fact–to abandon what your loyal fans are asking for.
Hatred and Doom
I really do hate hearing it and hate reading about it, but it comes with the territory of being a Rare fan and at this point I've just learned to deal with it. Every single day I see the dreaded "RIP Rare"; "Rare is doomed"; "Rare is dead", "there's no talent left" and so forth. The company has changed, there is no arguing that point, but to say they're dead or there isn't any talent left and whatnot is immature and ridiculous. Rare consists of well over two hundred employees, both veterans and newcomers that are full of talent. We've all dealt with the doom stories of Rare and the hatred that they're with Microsoft for ten years and I guarantee that we'll hear it for another ten years.
Ten Years of Quality Games
How about we take a look at every Rare game that has been released in the past ten years? It has actually been quite a bit and maybe those of you who are convinced that "Rare only develops Kinect Sports" games can finally jump off of that bandwagon? Here's the full list (not necessarily in order of release):
Game Boy Advance
-Banjo-Kazooie: Grunty's Revenge
-It's Mr. Pants
-Sabre Wulf
-Donkey Kong Country
-Donkey Kong Country 2
-Donkey Kong Country 3
Nintendo DS
-Diddy Kong Racing
-Viva Pinata: Pocket Paradise
Xbox
-Grabbed by the Ghoulies
-Conker: Live & Reloaded
Xbox 360
-Kameo: Elements of Power
-Perfect Dark Zero
-Viva Pinata
-Viva Pinata: Trouble in Paradise
-Banjo-Kazooie: Nuts & Bolts
-Kinect Sports
-Kinect Sports: Season Two
-Kinect Sports: Ultimate Collection
Xbox LIVE Arcade
-Jetpac Refuelled
-Banjo-Kazooie
-Banjo-Tooie
-Perfect Dark
That's 22 games that Rare has pushed out in the past ten years, some with outside help like developer 4JStudios. That sure seems like quite a bit to me, doesn't it you?
A Bright Future Ahead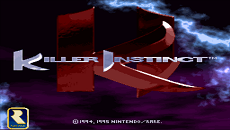 With tens years behind us and hopefully another ten years for the future, what can we expect from Rare now? Kinect Sports: Ultimate Collection released nearly a week ago, Microsoft just announced the renewal of the Killer Instinct trademark which means it's likely in development, and Rare's string of hiring for the past few months tells us they're already deep in development for the next Xbox and that the game is most likely an action/adventure title (I think it's a new Jet Force Gemini). The future is already looking great and I for one cannot wait to be a part of it!
The Unforgettable Press Release
For the final portion of this article, I wanted to provide the official press release from ten years ago that confirmed the rumors we had all been hearing for many months. So take ride to the past, read the press release and reflect upon your feelings from that very day. We'd love to hear your thoughts on everything so please, take the time to leave a comment and let us know how feel today and how you felt when you learned of the news yourself those many, many years ago.
REDMOND, Wash. – Sept. 24, 2002 – Microsoft Corp. today announced it has purchased UK-based Rare Ltd., one of the world's leading video game developers, further demonstrating Microsoft's commitment to providing the most innovative interactive experiences available on its Xbox (TM) video game system. Rare has been the mastermind behind some of the most popular video games in history, including such global multimillion sellers as "GoldenEye 007", "Perfect Dark", "Banjo-Kazooie" and "Donkey Kong 64." Under terms of the $375 million cash transaction, Rare will today begin creating exclusive console gaming blockbusters for Xbox.
In a statement made from Seville, Spain, where the announcement was made to both a live and worldwide webcast audience during the company's annual X02 event, Chris Stamper, chairman and technical director of Rare, said, "Our mission at Rare has always been to make the industry's best games for the widest possible audience. Teaming with Microsoft gives us the best opportunity to accomplish this goal. Microsoft's dedication and commitment to game creators, research and development, and to gaming innovation made them the obvious partner to take Rare into the future."
"We've always insisted on pushing the envelope when it comes to creativity," added Tim Stamper, co-founder and creative director of Rare. "And now we get the chance to create for Xbox."
Rare co-founders Chris and Tim Stamper and their talented team of game developers and designers will continue to work out of Rare in Warwickshire, England. Rare was founded in 1985 as a partnership between the Stamper brothers and Joel Hochberg, now Rare president.
"This partnership significantly broadens our already outstanding portfolio of games that will be available for Xbox. And it also broadens our reach internationally as gamers around the world have demonstrated their fanaticism for what Rare consistently produces," said Robbie Bach, Chief Xbox Officer at Microsoft.
"The last time I was this excited was the first time I picked up a controller and played a game from Rare," said Ed Fries, vice president of Xbox Game Content at Microsoft. "As a gamer, you could hardly wait until Rare's next title was announced. You didn't know what genre it would be, but it didn't matter because you knew you were going to love it."
Rare grabbed the attention of the video game world in 1994 with its creation of "Donkey Kong Country." Selling more than 8 million copies, "DKC" went on to become the biggest- selling 16-bit title in history.
Rare became one of the premiere developers in the world, with sales averaging 1.4 million units per title and nearly 90 million games sold since the company was founded. Five of the top 20 all-time-best-selling N64 titles were developed by Rare, including "GoldenEye 007," the second-best-selling game in North America, with worldwide sales topping 8 million.
With today's announcement, Rare becomes the latest member of a star-studded lineup at Microsoft Game Studios, joining such prestigious worldwide developers as Bungie Studios, the masterminds behind the smash hit "Halo (TM)," named Game of the Year by Electronic Gaming Monthly. Rare's first creation for Xbox, "Kameo," is expected to reach store shelves next spring. Also under development is the highly anticipated sequel to "Perfect Dark." The company is expecting to develop at least five games over the next two years in a variety of genres, including racing, shooters and platformers.